By Leo DeBroeck, LMHC, CMHS, MHP
It seems throughout social media there are 1,001 different advertised self-help books filled with tips and tricks which claim that self-care cures mental illness. It does not.
Lack of self-care is not the cause of a true clinical disorder and, therefore not the cure. You would have just as much luck curing the flu by putting your arm in a cast.
Misinformation is everywhere, and it can cause confusion and emotional damage.
In some cases, mental health treatment can include the use of therapy books. Therapy books for people of all ages can be hard to find, but especially so for teens and children.
Even when there is a good therapy book, if it is used the wrong way, it could cause more confusion and damage; similar to how a surgeon's scalpel could be misused.
What are some of the correct ways to use therapy books for teens and children? Here are few notable pieces to keep in mind:
1) Pick a Relatable Book
Pick a book that is relatable to the child or teen's unique situation or emotional state. Finding a story that fits the situation they may be facing is critical.
Teens and children are going to have a harder time than adults with how the book relates to them. To make those important connections, you need to spend time going through the book with the teen or child and talking about how they do, or don't, relate to the characters, situation, or beliefs.
There will never be a perfect fit, but use a book that is close enough that you can discuss some of the connections.
2) Books Can be Misunderstood
An effect of many mental health disorders are "cognitive distortions" where things can be viewed in a very negative way. For example, a story about a person overcoming social anxiety may become twisted to a story of how all other people are better than the reader.
Stories often have a tidy "happy ending," while real life is far more complex. This can be confusing to children and enraging to teens who are setting expectations to be fictional rather than realistic.
Use therapy books to be able to process how expectations and reality can be different. Going through their interpretation of the book is more important than the actual storyline.
3) Use Books to Open Up Conversation, Not Close It
It can be easier to compartmentalize information and experiences as an adult. Using a book with a child to help process something can be interpreted as, "This is our time to talk about what happened and when we're done with the book, we're done talking about it forever."
This is not a good thing. Kids have to process things multiple times as they mature and grow older and understand more about themselves, the world, and others.
Books should be used to help open up conversations and questions so they can process and desensitize, without becoming overwhelmed.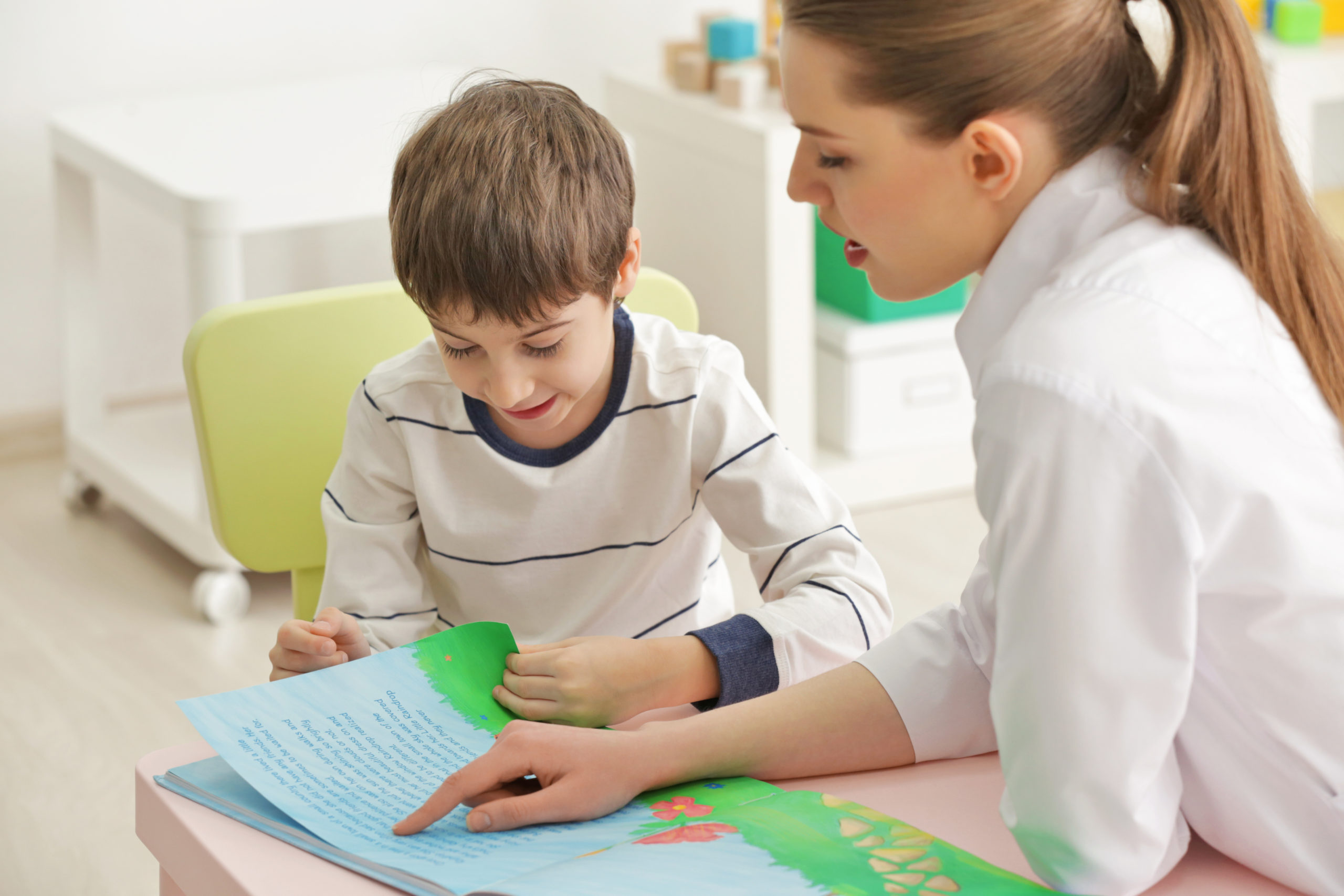 4) Don't Leave Therapy Books Laying Around
Therapy books are like surgical tools; they could do a lot of harm if misused.
The temptation is often to leave them around so that, "They can read it when they want to." This may happen sometimes but is the exception to the rule.
Therapy books are made to be read together with therapists, caregivers, or trusted adults. Having time set aside to talk about what has been read is critical to proper use.
Reading side-by-side with children and talking about each chapter together with teens is the most important part to using the therapy book.
5) Don't Surprise Them with the Topics
Making sure that the teen or child feels in control is very important. Trapping or tricking them into talking about the book's topic is going to do more harm than good.
A lot of preparation goes into using a therapy book and it should be a mutual agreement to discuss the book as you read it together.
Pressuring children and teens to talk about something they aren't ready to open up about, like cooking a clam, isn't going to be effective. Teaching them how to feel safe is needed before therapy books could be used.
ABOUT THE AUTHOR
Leo DeBroeck is the author of a number of therapy books available on Amazon. All of his children and teen therapy books have detailed instructions for therapists, caregivers, or trusted adults to be able to use properly. Suggested questions and discussion points are also included with different maturity levels. For more information from Mr. DeBroeck about how to use therapy books, see his free NBCC-approved continuing education course on the topic here: debroeck.psychmaven.com. GoodTherapy Members can also access the 2-hour continuing education homestudy course he presented for GoodTherapy, here: Using Stories and Children's Therapy Books: An Overview for Clinicians.
© Copyright 2023 GoodTherapy.org. All rights reserved.
The preceding article was solely written by the author named above. Any views and opinions expressed are not necessarily shared by GoodTherapy.org. Questions or concerns about the preceding article can be directed to the author or posted as a comment below.